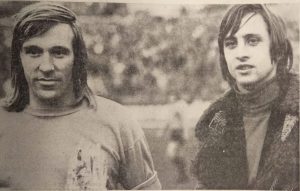 Günter Netzer and Johan Cruyff on 30 December 1972 in Düsseldorf.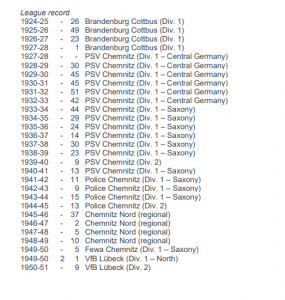 Erwin Helmchen goalscoring record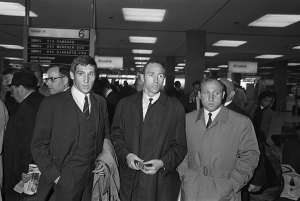 Bubi Hönig, Willi Schulz & Uwe Seeler before the 1968 European Cup Winners Cup final vs. AC Milan.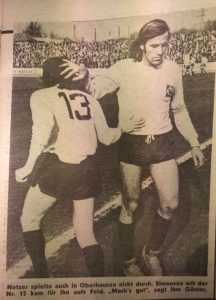 24 March 1973 – Günter Netzer out, Allan Simonsen in – symbolic changing of the guards for Mönchengladbach in the 1970s.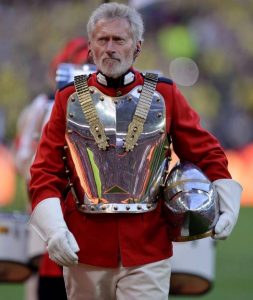 Paul Breitner in his armour.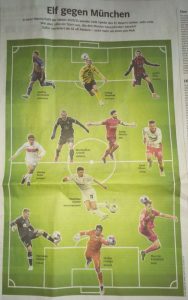 Bundesliga Team of the Season 2020-21 without Bayern players (SZ).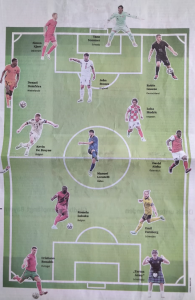 Best IX Euro 2020 Group Phase