10.03.1957: Austria v Germany 2-3 (in Vienna) (F)
Referee: Bronkhorst (Netherlands), attendance: 67,000
1956's last game saw a sound and highly deserved victory against Belgium which brought calm and gladness to the German camp after an overall very sobering year. With Szymaniak, Geiger and Kelbassa three fine new players had emerged and finally the team had played with determination again. The roster for the first game in 1957 against Austria comprised 16 players. Among them the newcomers Jagielski, Borutta and Alfred "Aki" Schmidt, the only one of these to manage an international career. Still without out cap was goalkeeper Hans Tilkowski. 
German roster:
GK: Herkenrath, Tilkowski
DF: Juskowiak, Karl Schmidt, Erhardt, Wewers
HB: Szymaniak, Jagielski, Borutta
FW: Rahn, Waldner, Uwe Seeler, Schröder, Vollmar, Hans Schäfer, Alfred Schmidt
Austria: 1 Engelmeier – 2 Puschnik, 5 Kollmann, 3 F.Swoboda – 4 Koller, 6 Barschandt – 8 T.Wagner, 10 P.Kozlicek (45. E.Hof) – 7 Halla (56. Schleger), 9 Buzek, 11 Haummer
Germany: 1 Herkenrath – 2 Juskowiak, 5 Wewers, 3 K.Schmidt – 4 Szymaniak, 6 Erhardt – 8 Schröder, 10 Schäfer (c) – 7 Rahn, 9 Seeler, 11 Vollmar (78. Waldner)
Scorers: 0-1 Rahn (25.), 0-2 Kraus (34.), 1-2 T.Wagner (58., pen.), 1-3 Rahn (59.), 2-3 Buzek (74.)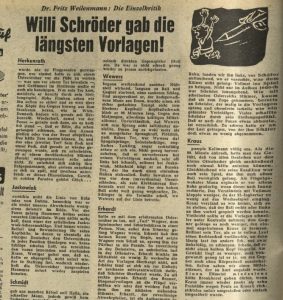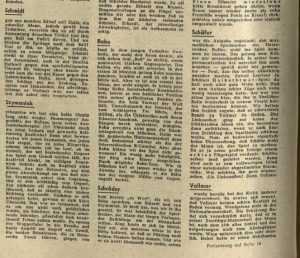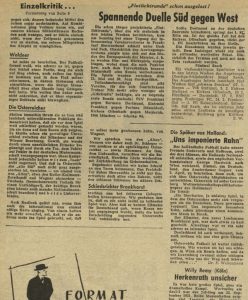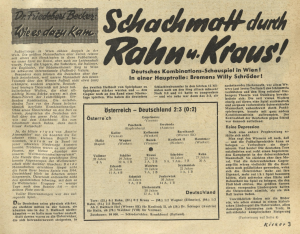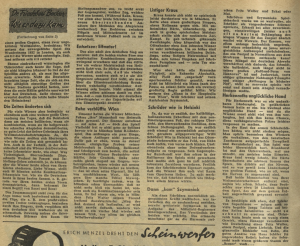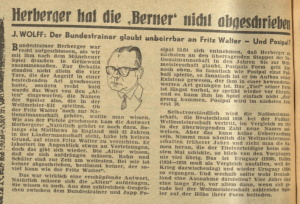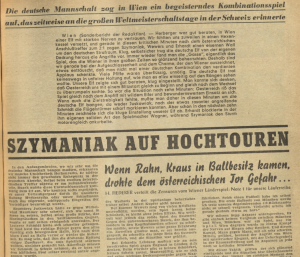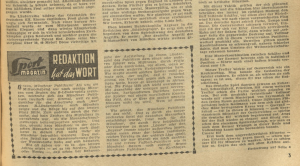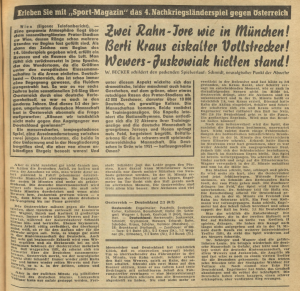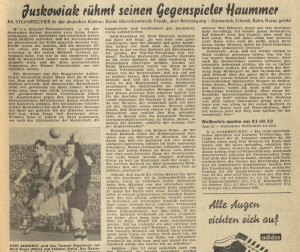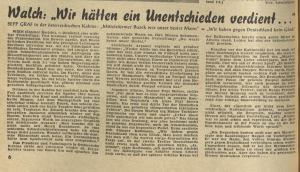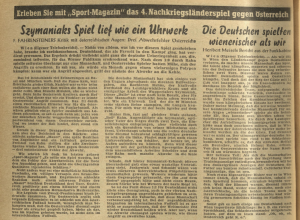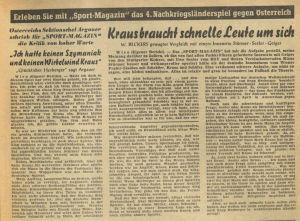 03.04.1957: Netherlands v Germany 1-2 (in Amsterdam) (F)
Referee: Leafe (England), attendance: 64,000
The previous game against the talented Austrians was won deservedly due to a great combative effort. The team had also shown great morale. After the two successful games against Belgium and Austria Herberger could now afford some continuity. Basically the same players were called up for the next game against the Netherlands and Herberger proved to be courageous in fielding the three uncapped players Tilkowski, Alfred Schmidt and Siedl. Gerhard Sield though was not really uncapped but a very experienced player who had been capped 16 times already by Saarland. 
German roster:
GK: Herkenrath, Tilkowski
DF: Juskowiak, Karl Schmidt, Erhardt
HB: Szymaniak, Wewers, Borutta, Semmelmann
FW: Rahn, Schröder, Kraus, Schäfer, Vollmar, Alfred Schmidt, Siedl
Netherlands: 1 De Munck – 2 Wiesmar, 5 van der Hart, 3 Kuijs – 4 Notermans, 6 Klaassens – 8 Wilkes, 10 Timmermans – 7 Bosselaar (50. Clavan), 9 Appel, 11 C.van der Gijp
Germany: 1 Tilkowski – 2 Juskowiak, 5 Wewers, 3 K.Schmidt – 4 Erhardt, 6 Szymaniak – 8 Schröder, 10 A.Schmidt – 7 Rahn (c), 9 Kraus, 11 Siedl
Scorers: 0-1 Siedl (33.), 1-1 Wilkes (65.), 1-2 A.Schmidt (76.)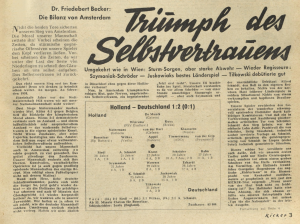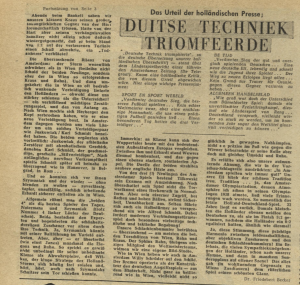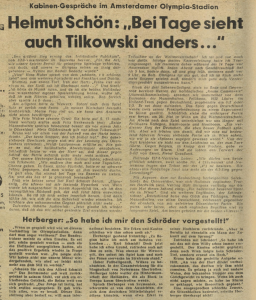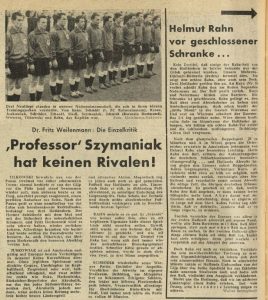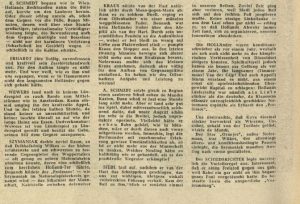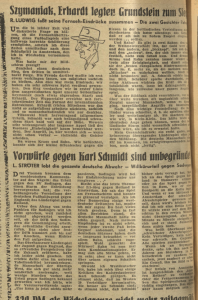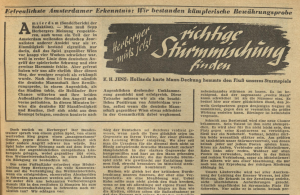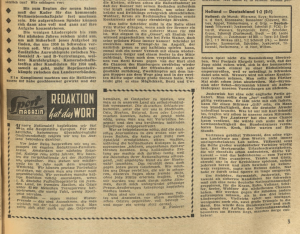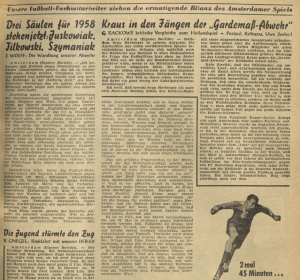 22.05.1957: Germany v Scotland 1-3 (in Stuttgart) (F)
Referee: Dienst (Switzerland), attendance: 76,000
The Germans showed another improved performance against the Dutch compared to previous games. It was at times a joy watching them play. In the season's last game Herberger's team faced the strongest opponent – Scotland.
German roster:
GK: Tilkowski, Görtz
DF: Juskowiak, Gerdau, Stollenwerk
HB: Szymaniak, Wewers, Mai, Erhardt
FW: Rahn, Schröder, Geiger, Kelbassa, Alfred Schmidt, Hans Schäfer
Germany: 1 Tilkowski – 2 Gerdau, 5 Wewers, 3 Juskowiak – 4 Stollenwerk, 6 Szymaniak – 8 Schröder, 10 A.Schmidt – 7 Rahn (c), 9 Kelbassa, 11 Siedl
Scotland: 1 Younger – 2 Caldow, 5 Evans, 3 Hewie – 4 McColl, 6 Docherty – 8 Collins, 10 Baird – 7 Scott, 9 Mudie, 11 Ring
Scorers: 0-1 Collins (21.), 0-2 Mudie (34.), 0-3 Collins (56.), 1-3 Siedl (70.)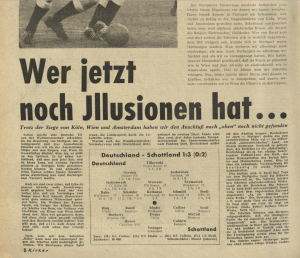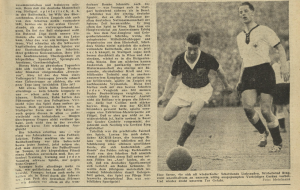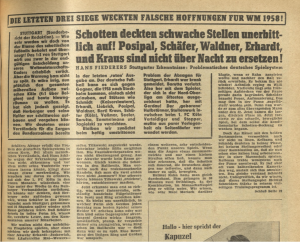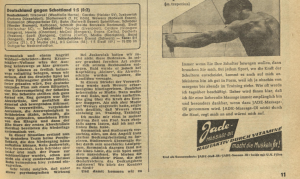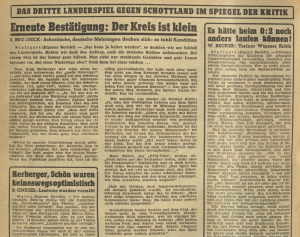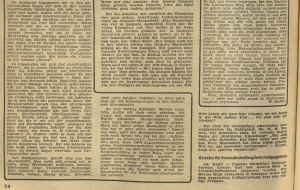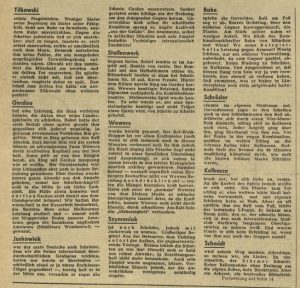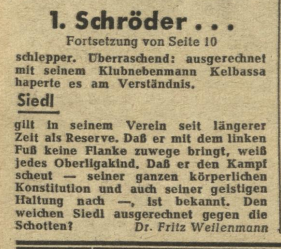 20.11.1957: Germany v Sweden 1-0 (in Hamburg) (F)
Referee: Zsolt (Hungary), attendance: 76,000
When Herberger's team reconvened the last game had already been played 6 months ago. While the 1-3 against the Scottish professionals was a setback, it was not a dramatic one, as Herberger's team was still in the phase of gaining shape. The roster featured three uncapped players in Herbert Schäfer, Wolfgang Peters and Hans Cieslarczyk. Of the Scottish squad Tilkowski, Gerdau, Juskowiak, Wewers, Rahn and Siedl were missing out of various reasons. Unlike previous years Herberger now had many more options to draw from. The number of high quality goalkeepers had increased to four (Tilkowski, Herkenrath, Sawitzki, Kwiatkowski), good full backs were around but only Juskowiak was a regular starter. Similar situation with the half backs, only Horst Szymaniak was a sure starter. Herberger was still looking for a first class centre half and among the forwards, despite a great number of players to choose from, no regulars were around yet.  
German roster:
GK: Sawitzki, Herkenrath
DF: Erhardt, Stollenwerk, Karl Schmidt
HB: Eckel, Mai, Herbert Schäfer, Szymaniak
FW: Peters, Alfred Schmidt, Kelbassa, Schröder, Hans Schäfer, Klodt, Cieslarczyk
Germany: 1 Sawitzki – 2 Erhardt, 5 Herbert Schäfer, 3 K.Schmidt – 4 Mai, 6 Szymaniak – 8 A.Schmidt, 10 Schröder – 7 Peters, 9 Kelbassa, 11 Hans Schäfer (c) (74. Klodt)
Sweden: 1 K.Svensson – 2 Bergmark, 5 Clarin, 3 Öberg – 4 R.Börjensson, 6 Parling – 8 Gren, 10 J.Ekström – 7 S.Bengtsson, 9 Simonsson, 11 G.Sandberg
Scorer: 1-0 A.Schmidt (17.)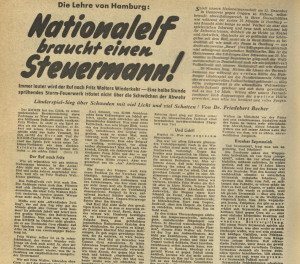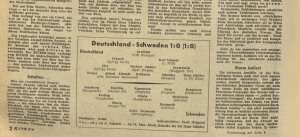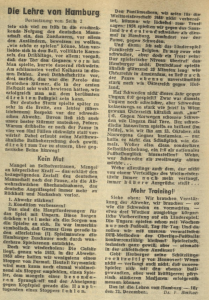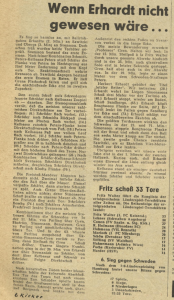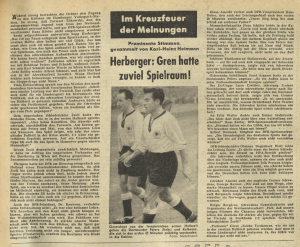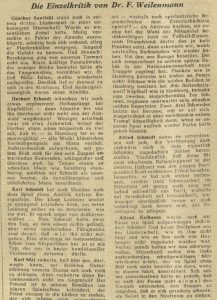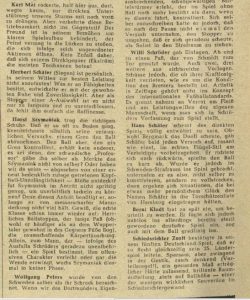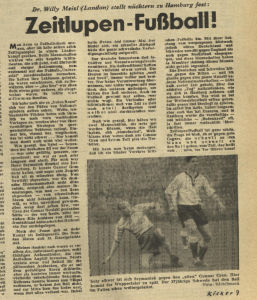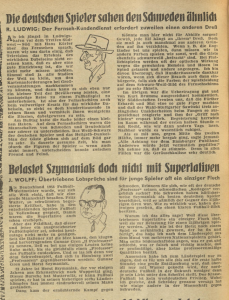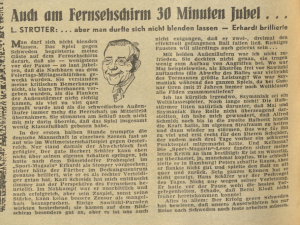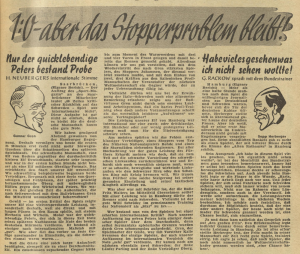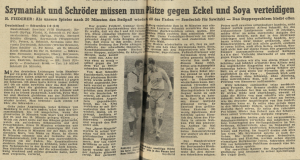 22.12.1957: Germany v Hungary 1-0 (in Hanover) (F)
Referee: Martens (Netherland), attendance: 85,000
The victory against the Swedes was a lucky one and in no way a convincing performance. After over three years the Hungarians were given the chance to exact revenge on the German team. However in the meantime the political developments had torn apart the great Hungarian team. Only goalkeeper Grosics, half back Bozsik and playmaker Hidegkuti were still in the team. The other great stars, most notably Puskas, Kocsis and Czibor, had emigrated to western Europe after the 1956 uprising and were hired as professionals by big clubs. In the German team also many changes had occurred, five players that had been part of the 1954 squad in Switzerland were still (or again) on board: Horst Eckel, Karl Mai, Max Morlock, Hans Schäfer and again Fritz Walter. Herberger's favorite player had commended himself with excellent performances for his club Kaiserslautern.
German roster:
GK: Herkenrath, Kwiatkowski
DF: Erhardt, Juskowiak, Stollenwerk
HB: Eckel, Wewers, Szymaniak, Jäger
FW: Peters, Alfred Schmidt, Kelbassa, Hans Schäfer, Klodt, Fritz Walter, Schröder
Germany: 1 Herkenrath – 2 Erhardt (51. Stollenwerk), 5 Wewers, 3 Juskowiak – 4 Eckel, 6 Szymaniak – 8 Alfred Schmidt, 10 Schäfer (c) – 7 Cieslarczyk, 9 Kelbassa, 11 Vollmar
Hungary: 1 Grosics – 2 Matrai, 3 Sipos, 4 Sarosi – 5 Bozsik, 6 Berendi – 8 Csordas, 10 Hidegkuti (61. Bundzsak) – 7 Sandor, 9 Machos, 11 Lenkei
Scorer: 1-0 Kelbassa (19.)